Super Bowl LV Catering Package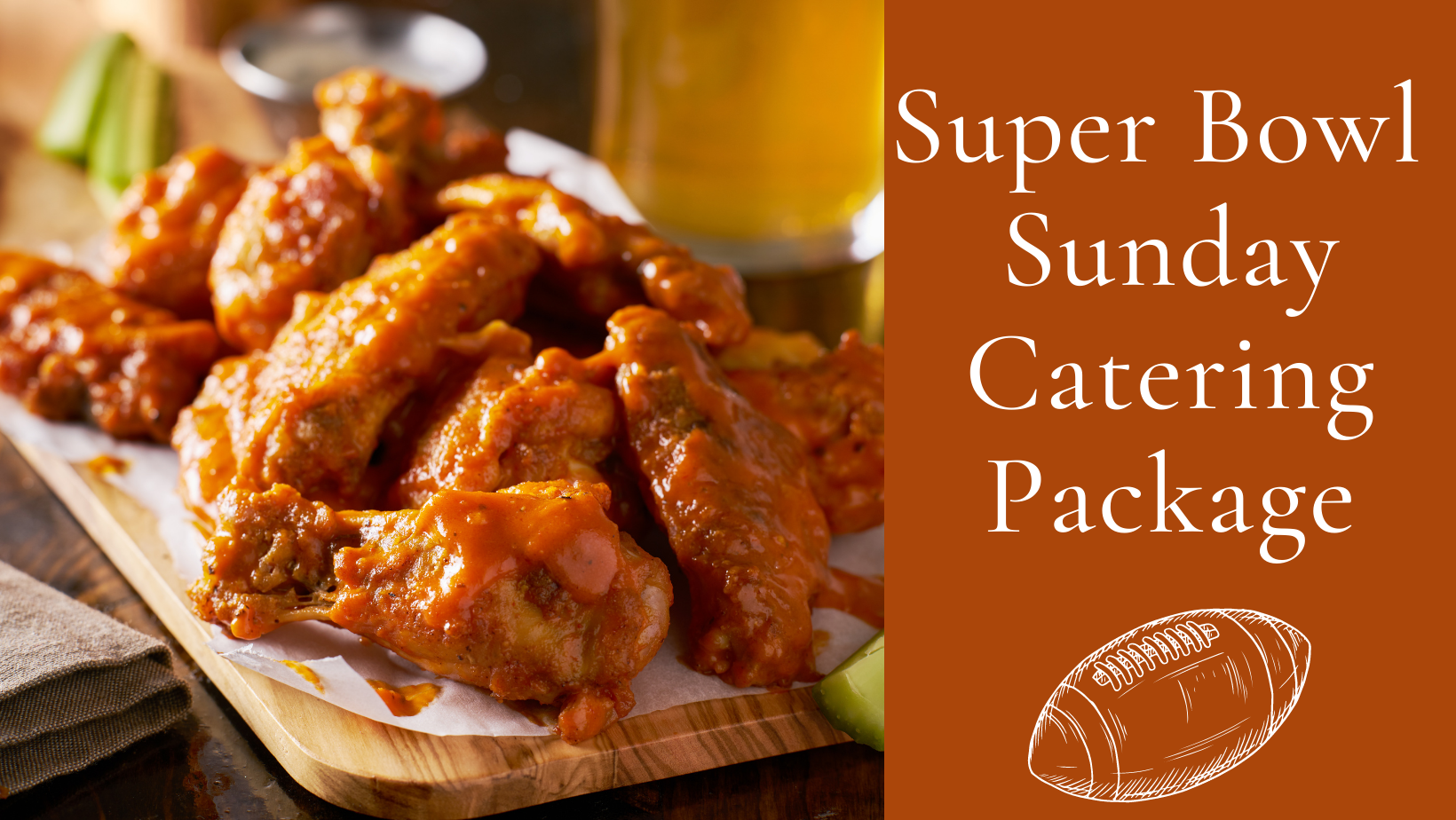 Enjoy favorite items from The Big Red Tap & Grill in the comfort of your own home!
Or treat your friends or family to a catering package from The Club.
For 3-5 people $180.00 plus taxes
For 6-8 people $320.00 plus taxes
**
Chef Rizzo's Crab and Cheddar Dip
Your Chips, Our Dip!
~
The Big Red Tap & Grill Chicken Wings
Crudité and Blue Cheese Dip
~
Barbeque Baby Back Ribs
with Chef's Award Winning Barbeque Sauce!
~
Beef and Red Bean Chili
Guacamole, Sour Cream and Shredded Pepper Jack
~
The PMP Hand-Off
Hoagies, Marinara Sauce, Shredded Mozzarella, Grated Parmesan
…some assembly required!
~
Brownies and Blondies
**
Email orders to Danielle Salera at D.Salera@cornellclubnyc.com

Pick up at The Club:
Friday, February 5, between 12:00 noon and 6:00pm,
Saturday, February 6th between 12:00-4:00pm,
or Sunday, February 7th between 12:00-4:00pm
Includes reheating instructions.
Final orders due on February 1st by 12:00 noon and are not subject to cancellations, changes, or additions.
Enjoy the Game!