Meet our Executive Chef Michael Rizzo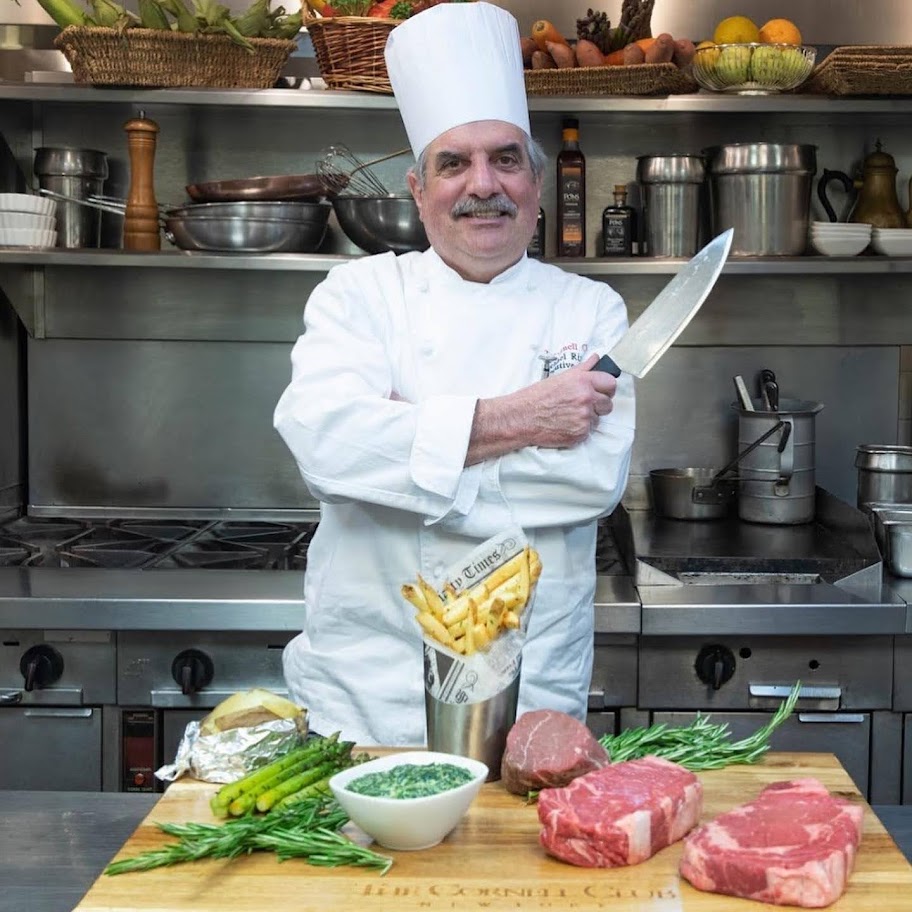 Executive Chef Michael Rizzo has led The Club's Food and Beverage team since 1993. He has a storied career in New York's hotel and restaurant industry, with turns at the Waldorf Astoria, Helmsley Palace Hotel, World Yacht Cruise Lines, Maxwell's Plum, and One if by Land, Two if by Sea. Chef Rizzo holds a degree from the Culinary Institute of America (CIA) where he has served as a Fellow since 2011.
"My mission over these past 30 years as the Executive Chef of The Cornell Club is to provide a platinum level experience with only the finest ingredients, vendors and employees."
Chef Rizzo has cultivated a partnership with NYC's most exclusive vendors including: Pat LaFrieda Meat Purveyors, Baldor and Sid Wainer Produce, Down East Seafood, The Lobster Place, Ess-a-Bagel, Amy's Bread, and il Labroatorio del Gelato. Our menus are complemented with Harney & Sons Fine Teas and illy Coffee.
"It is my firm belief that a chef is only as strong as the people around him. I have been fortunate enough to surround myself with a diverse culinary team who have graduated from some of the best culinary schools. They gained extensive experience at NYC's finest restaurants and hotels including Per Se, Mandarin Oriental, Four Seasons, Hilton Hotels, and Jean George."
On behalf of our Food and Beverage team, we look forward to providing you with memorable dining experiences!